Spring - Swiss catering supplies for the home
---
For more than 50 years, Spring has stood for absolute top quality from the kitchen to the table, both in private households and in upscale restaurants. Whether it's a saucepan, a wok or a fondue set, every kitchen utensil meets the highest demands and convinces with the best workmanship and unique materials. The high demands of professionals also determine the standard for the private household. The genuine, cultivated and creative kitchen has always been the goal. Depending on the use and budget, Spring offers the right product for every business.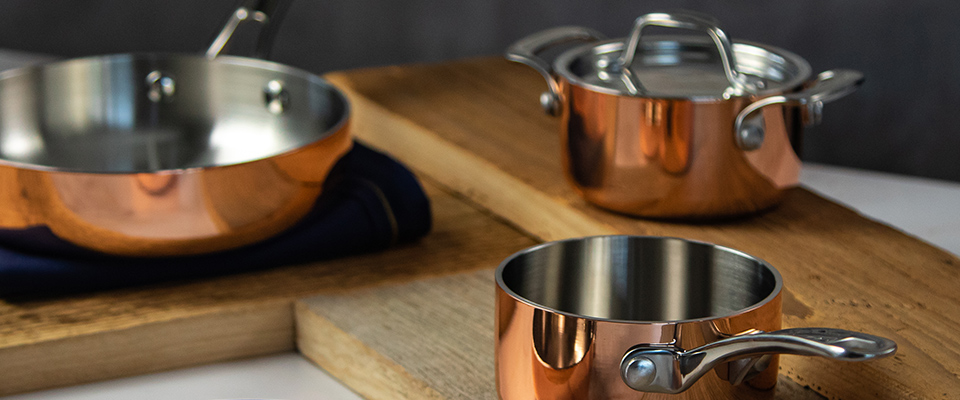 CULINOX
Copper has always been the noblest material used for cookware. What is new is its use in the clearly functional design of the Spring Culinox Line. The stainless steel handles fit perfectly. The even heat distribution right up to the top rim of the pot is convincing on all types of stove, including induction.

read more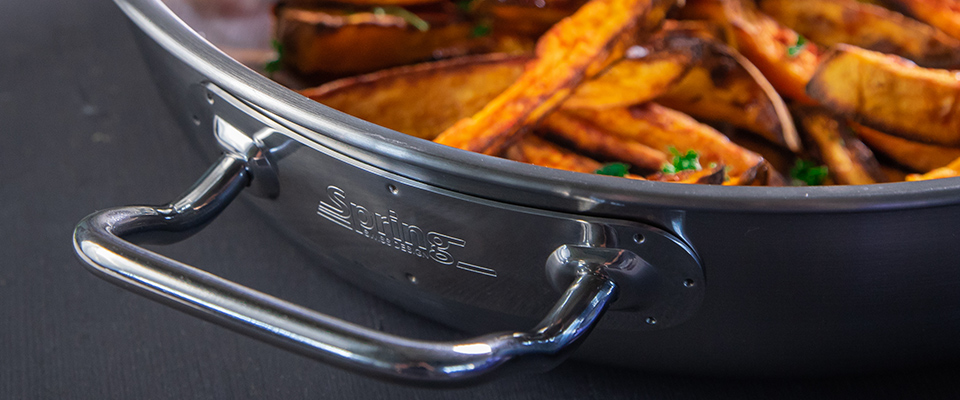 BRIGADE PREMIUM
Stylish connoisseurs and experts rely on the modern classic Brigade Premium, which perfectly combines form and function. The handles are ergonomically shaped, and the satin-finished 18/0 stainless steel surface remains flawless even in daily use. The complete Brigade Premium cookware line has proven itself for years with chefs in top gastronomy and ambitious hobby cooks.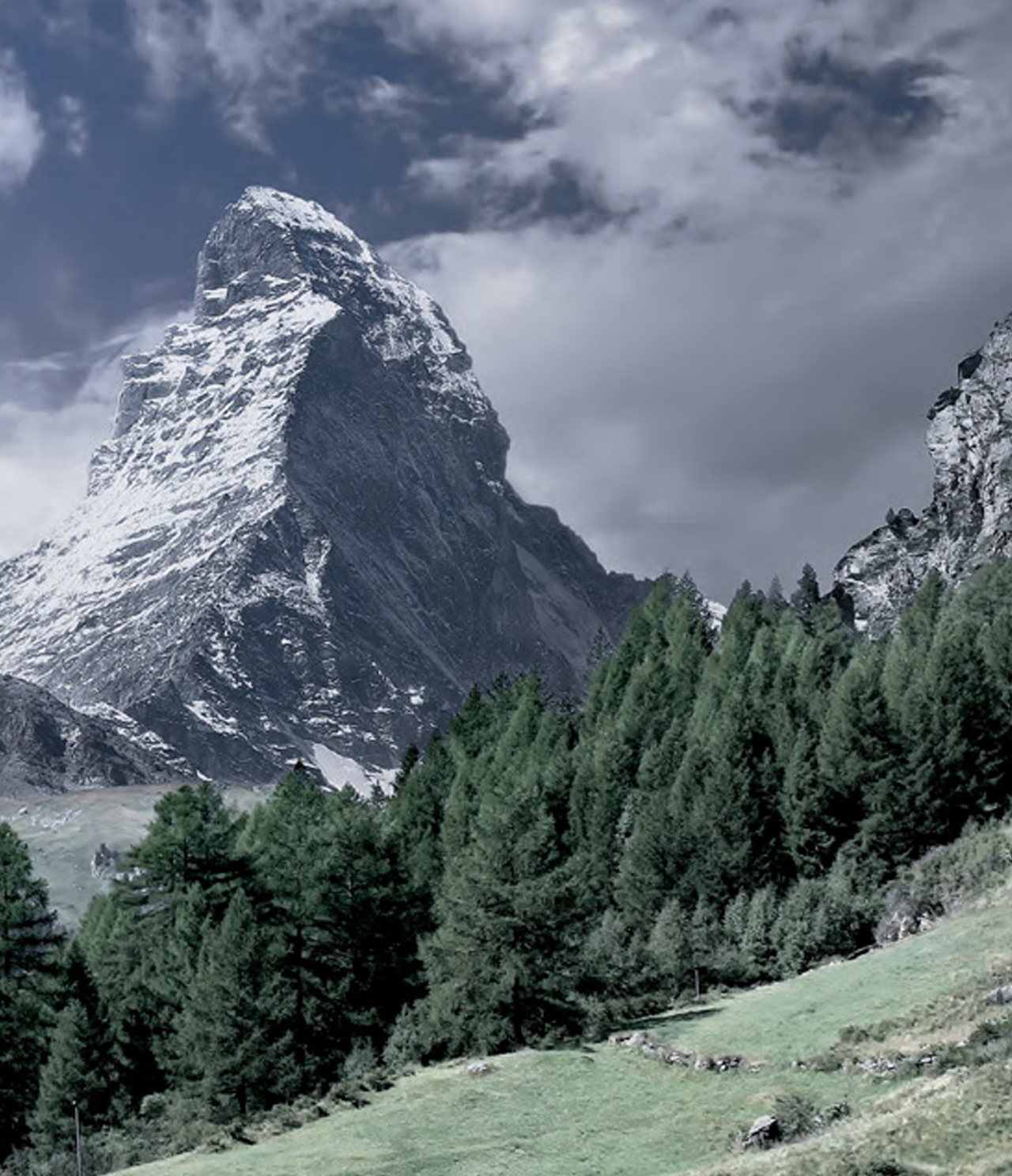 Spring - since 1946
Two brothers, one passion: good food for body and soul. This is what Arthur and Hermann Spring were burning for when they founded the company in Switzerland in 1946. With the demand for the highest quality of their products for professional and amateur chefs, the courage to break new ground and the feeling for the constantly changing needs of their customers, they laid the foundation for the success of the Spring brand.

From the very beginning, food for the Spring brothers has not only been about eating, but also about socializing. With their invention of fondue bourguignonne in 1953, the smart Swiss made cooking at the table respectable worldwide.

Innovative ideas for cooking and table culture run like a thread through the company's history.

In 1977, Spring launched the first Gastronorm chafing dishes for professional cooking and presentation.

Since 1994, the company has been using induction-compatible multilayer material in its cookware lines. And with the recoatable non-stick frying pan VULCANO GLI, Spring is setting an example for sustainability.

Since 2009, a new management team has led Spring nationally and internationally, and in 2010 the company relocated to Solingen.

There, the Swiss philosophy lives on - in the high quality standard and in the timelessly classic look of the diverse range.

Typical Spring: Swiss designers are predominantly at work in the further development of the collection.

The kitchen loves Spring